Black Cotton
ROOTS GROWN DEEP
If you're heading south on Interstate 95 and take exit 176 in Garysburg, NC, you're probably stopping for gas at the Interstate Shell station to fill up, buy a bag of chips and ask how much further it is to the state line or the South of the Border theme park. You're looking ahead, down the road. But if you took a detour instead, down Route 301 nearby, you'd get an unexpected window into American history.

Follow 301 through Garysburg, past the abandoned elementary school that now houses the offices of Black Cotton and you get to Halifax, NC, which historians consider the home of the American Revolution. It was here in April 1776 that the Halifax Resolves wrote and adopted the resolution that became the first official act of the American Colonies and helped pave the way for the presentation to Congress of the Declaration of Independence.



Continue a bit further and you'll get to Tillery, a small settlement that traces its roots back to a parallel part of American history. Tillery takes its name from the Tillery Plantation, one of many slave plantations that dotted this landscape.

There among the rolling hills of North Carolina countryside is Tillery Farms, family-owned for five generations and now run by Julius Tillery and his father James Tillery, Jr. It's been in the family since Julius's great-great-grandfather Reverend DL Tillery, who was the first man of their family born free. He acquired the plot of land in the early 1900s through an experimental farm resettlement program that included segregated sections for black and white farmers. Through good times and bad, the farm has stayed in the family, providing just enough to make a living.

After James Tillery Jr. graduated college, he set his sights on becoming an educator. He and his wife, his high school sweetheart Stephanie, both became teachers. He taught vocational agriculture, and she taught special education. And though they both eventually became principals of their schools, farming and its pull, was never far away.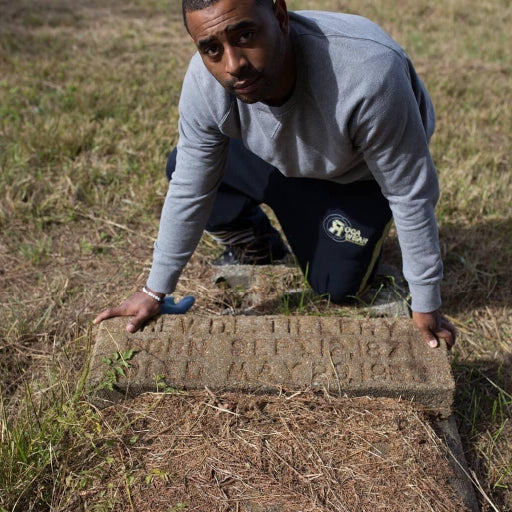 When their son Julius was born, he followed in his parents footsteps to North Carolina A&T University, graduating in 2008 with a degree in economics and entrepreneurship. He worked several jobs in agriculture and joined the Rural Advancement Foundation, helping family farms stay independent and thrive. Later with the Conservation Fund, he deepened his connection to the community of farmers who were struggling to run sustainable family farms while the world continued its march towards big, industrialized agriculture.

Like his dad, farming was in Julius's blood, and the family farm was never far out of mind. In 2016 he came back home and rejoined his dad. He brought a new perspective on agriculture and what they'd need to stay independent as the world around them sped in the opposite direction.

Tillery Farms is small by today's standards. When most farms count their acres by the thousands, the Tillery's land is only a few hundred. To thrive, Julius needed to bring fresh thinking to an operation that had remained virtually the same for five generations.
One day in late October, as the cotton was in full bloom, he was struck by the crop's sheer beauty. In the fading afternoon light of a North Carolina fall day, the fluffy bolls of cotton looked like beautiful flowers. An idea struck him. What if he reframed this crop? Not as a commodity to be absorbed into the endless cycle of mass production, but instead, something to beautify your home and along the way tell a little history about America and the cotton industry.

Black Cotton was born. It was, in part, a basic business idea. Hit the history, the stereotypes, the preconceived notions right between the eyes. Use their farm as a way to educate consumers on the history of black cotton farmers in America, while giving his family an opportunity to build a different kind of agriculture business.

Operating out of that abandoned elementary school in Garysburg, Black Cotton now makes a wide range of home décor, all of it helping to cast cotton in a brand new light. But just as important as its aesthetic value is how it's helped Julius become an advocate for black farmers, helping them reimagine agriculture and the modern family farm.

Today Julius is the North Carolina State Coordinator for the Black Family Land Trust. His career is becoming more focused on advocating and providing resources for North Carolina's agriculture and environment. His story is just beginning, and it reminds us how the family farm is the backbone of America, and the increasing importance of using our dollars to support the businesses that provide energy and hope to our rural communities.

To learn more, visit blackcotton.us.