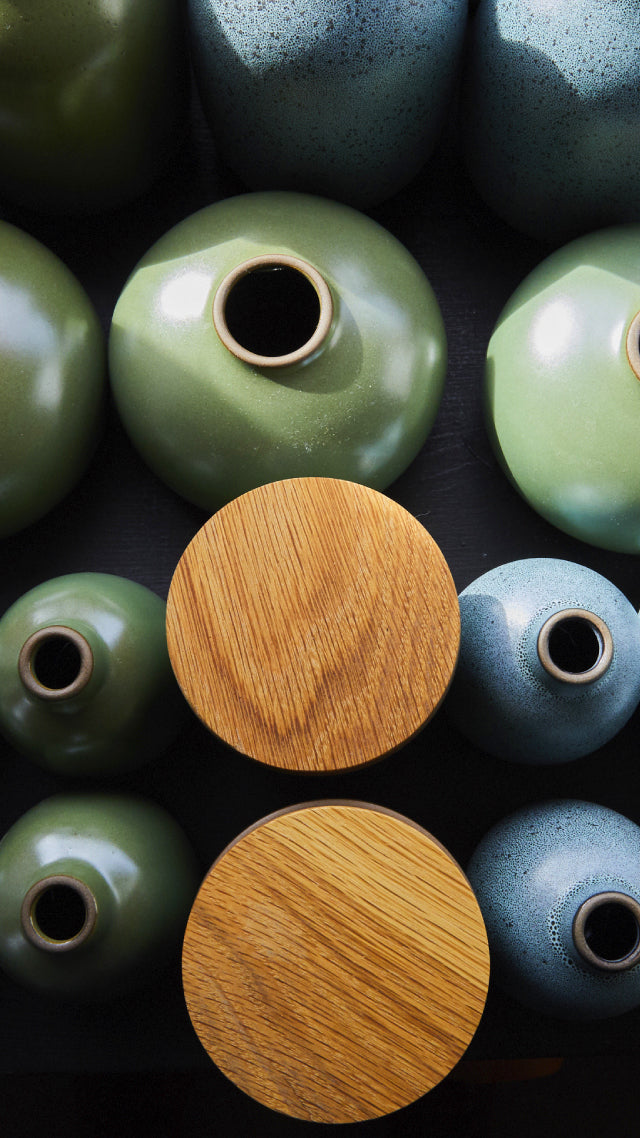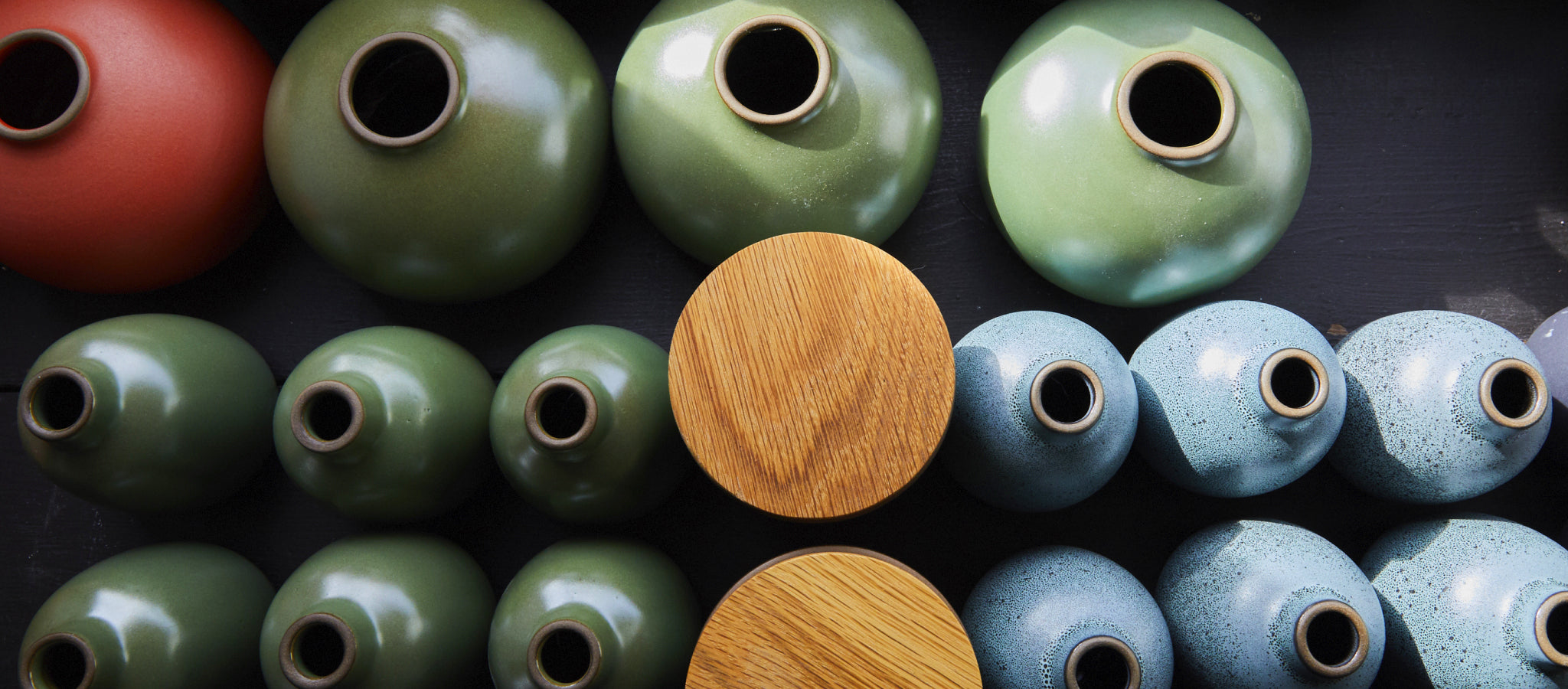 Catherine Bailey and Robin Petravic
DURABLE, NOT PRECIOUS
When Catherine Bailey and Robin Petravic bought Heath Ceramics in 2003, the company was going through a rough time. Competition from imports had made cheaper, lesser products more popular. The future looked bleak.

But the husband and wife team shared a fervent optimism: that the timeless integrity of the product, the labor and know-how of the people who shaped it, and the spirit with which it had been created would carry the business forward.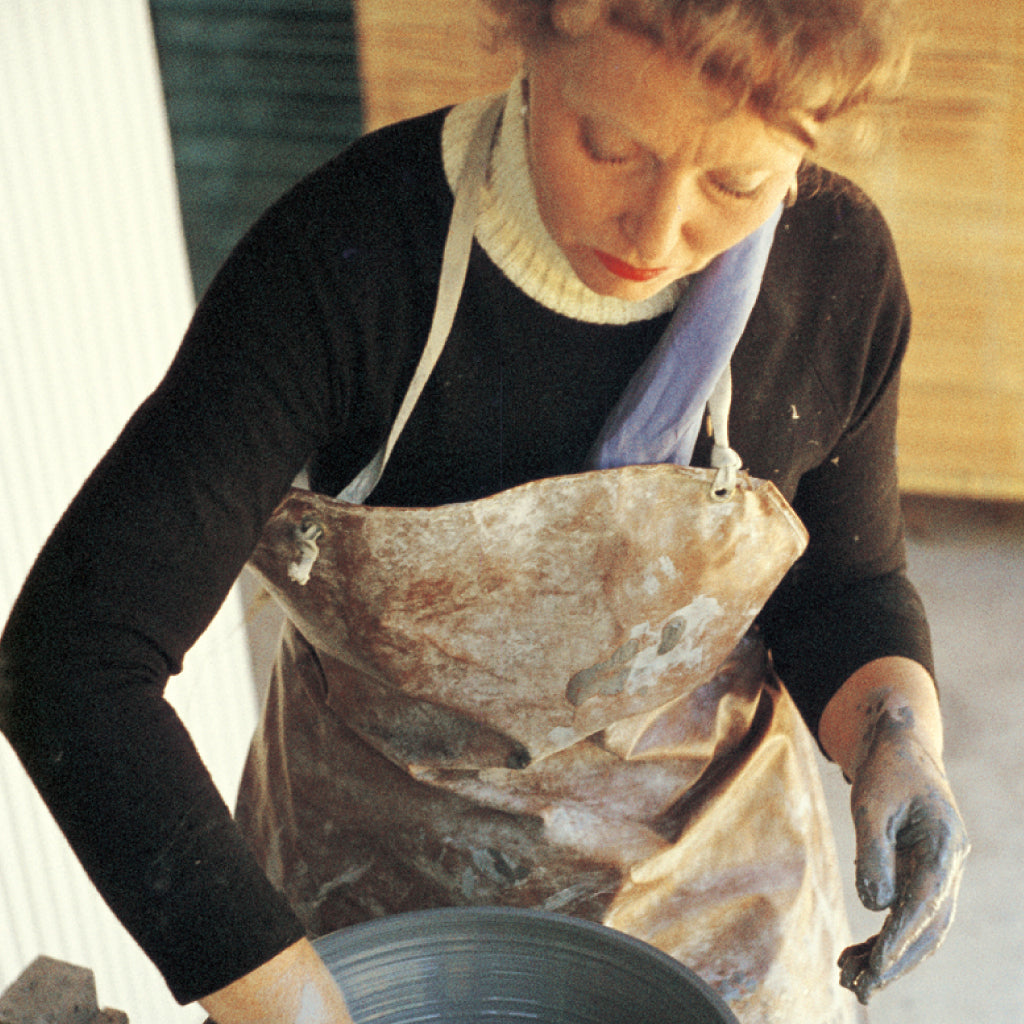 Heath Ceramics was started in the late 1940s. In an era where the norm in most homes was a cabinet of dusty china, too fine and brittle to be brought out except on special occasions, The founder Edith Heath had set out to make dishware for the American way of life. Beautifully designed with clean lines and natural colors, so a family could put it out with pride. But sturdy enough to use every day.

She had the vision and courage to go against the current, to create dinnerware that was unfussy, simple, and beautiful. It captured something happening in the country: the rise of the middle class after the war. Big orders from the national department stores followed.

Edith, along with her husband Brian Heath, set up their waterfront factory in Sausalito, California to meet the demand. They sourced American clay from California, and pioneered manufacturing techniques that blended old processes with modern ones to produce a hand-crafted product for the many. It defined a democratic, distinctly American design aesthetic.
When Catherine and Robin took over, they wanted to honor that past while bringing the business into the future. They started by simplifying the product line to the most essential and worked to modernize the operation without sacrificing the integrity of the process or the quality of the product.

They brought in new energy and relevance by connecting to a broader community of creators such as developing a line for Alice Waters of Chez Panisse. They partnered, and partnering with others making well-designed home products, like furniture-maker Artek and type foundry House Industries.

But most importantly, Catherine and Robin made sure that Heath maintained its commitment to its core values. "It's critical to us that human values always drive this business. We very intentionally operate at human-scale," Catherine says of what guides them. This commitment is palpable when you visit their factory. It gives meaning to their products.
Catherine and Robin are continuing to expand and push boundaries. While dinnerware continues to be manufactured at the original factory in Sausalito, their line of ceramic tile is now made at a new factory and showroom in San Francisco.

Ceramics start as clay, dug from the earth. A strong, elemental material. Then shaped by the human hand. Finally, fired at high temperatures that make it stronger. It's a process that brings together nature, craft, and industry to create something timeless. Beautiful. And made to be used.