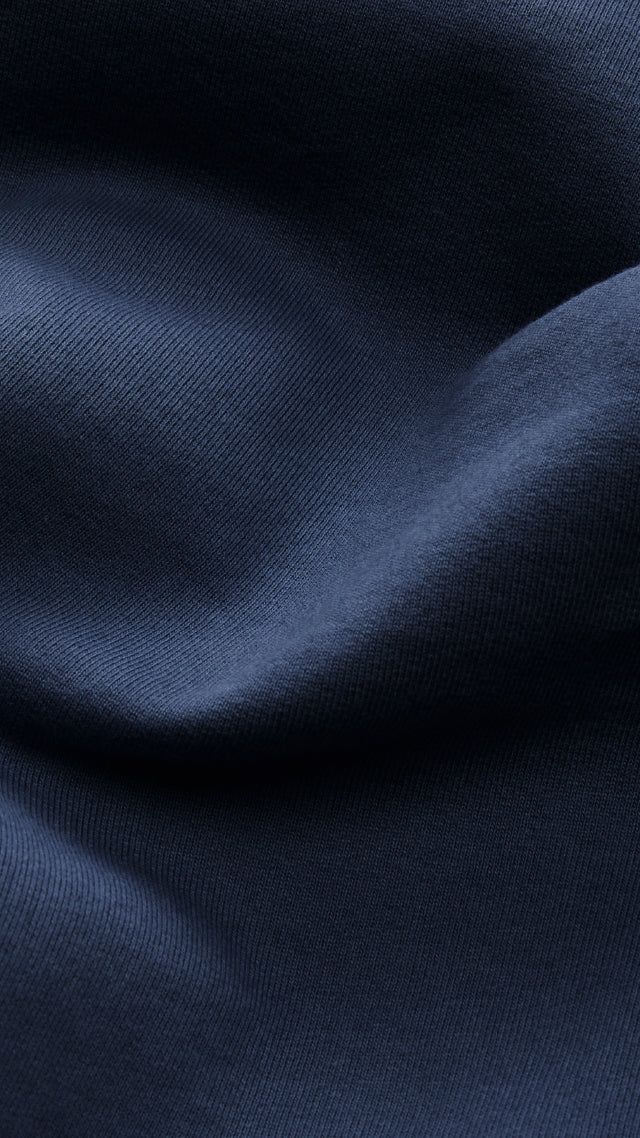 DEVELOPED FOR OUR ORIGINAL CLASSIC FULL ZIP
SIGNATURE HEAVYWEIGHT FLEECE
The "Greatest Hoodie Ever Made" starts with the greatest fabric ever made, and it comes from 100% USA-grown cotton. Most cotton used by the textile industry is grown in places with little to no regulations, but we use American grown cotton because it's the highest quality, most environmentally sound product on the market.


Shop Men's Shop Women's
When developing our first fabric for our Classic Full Zip in 2011, we were inspired by old-school collegiate sweatshirts. Thick and durable with a dry hand feel, unlike the hoodies we saw on the market at the time. They were thin, pilled easily, had a slinky, synthetic feel, with cheap plastic hardware that broke easily.
We turned to Carolina Cotton Works of Gaffney, South Carolina to get the premium finish we were looking for. We'd been searching for months to find a supplier for the fabric we were imagining–everyone else we'd met had told us it couldn't be done domestically anymore. There it's dyed to our signature colors, softened, and napped on the inside for that fuzzy fleece texture.
When we developed the heavyweight fleece for our Classic Full Zip, we knew we were onto something special, and we couldn't wait to use it in even more styles, from hoodies and jackets to shirts and blankets. The 100% cotton is durable with more structure and shape than your average hoodie, but with the warmth and comfort of your favorite hoodie.