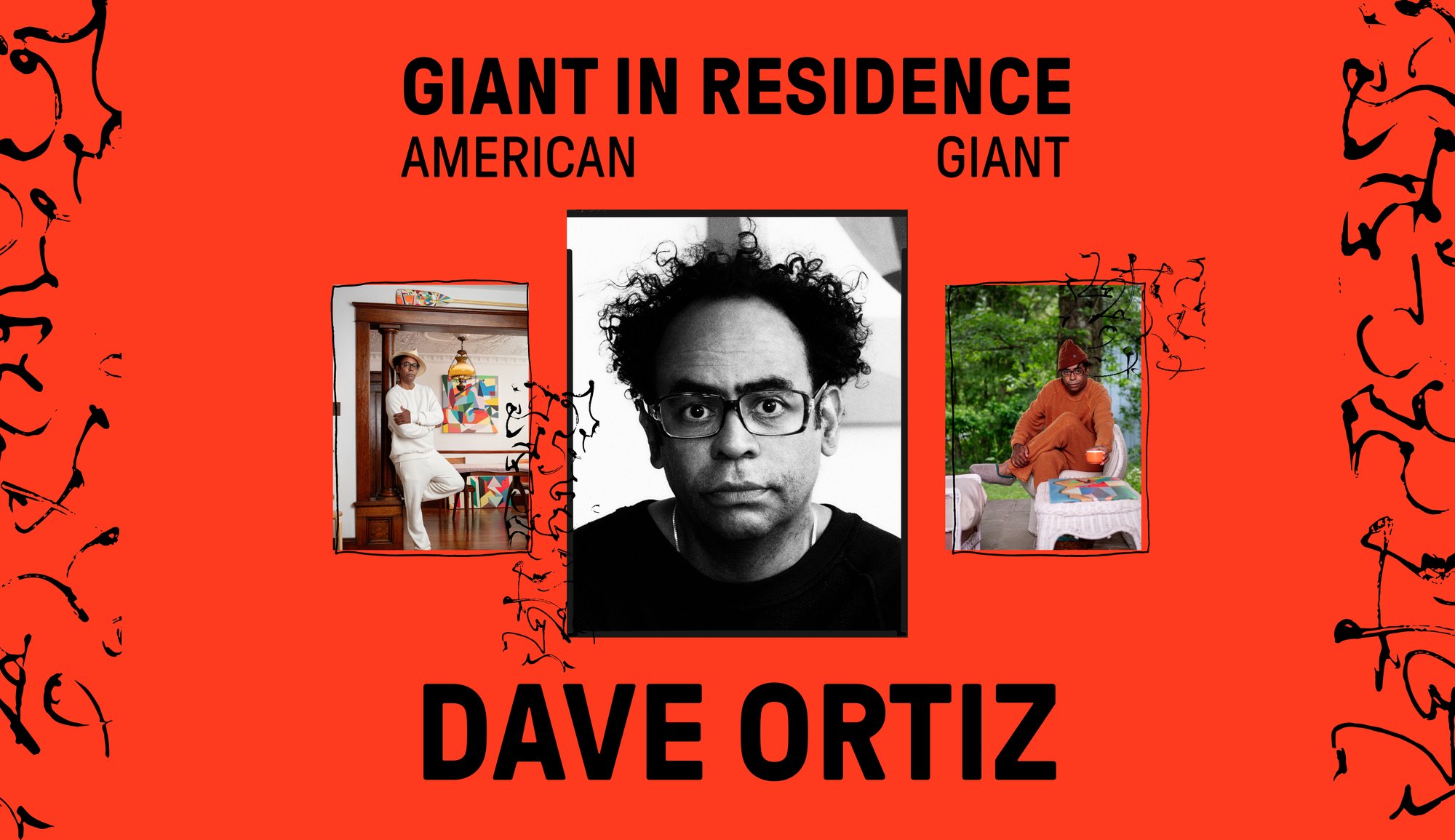 Dave Ortiz is the creative force behind some of NYC's most iconic street style pieces and a practicing artist. He's also a longtime friend of American Giant, wearing our sweatshirts for many years—primarily inside out. That served as the inspiration for Dave's capsule collection, INSIDE OUT.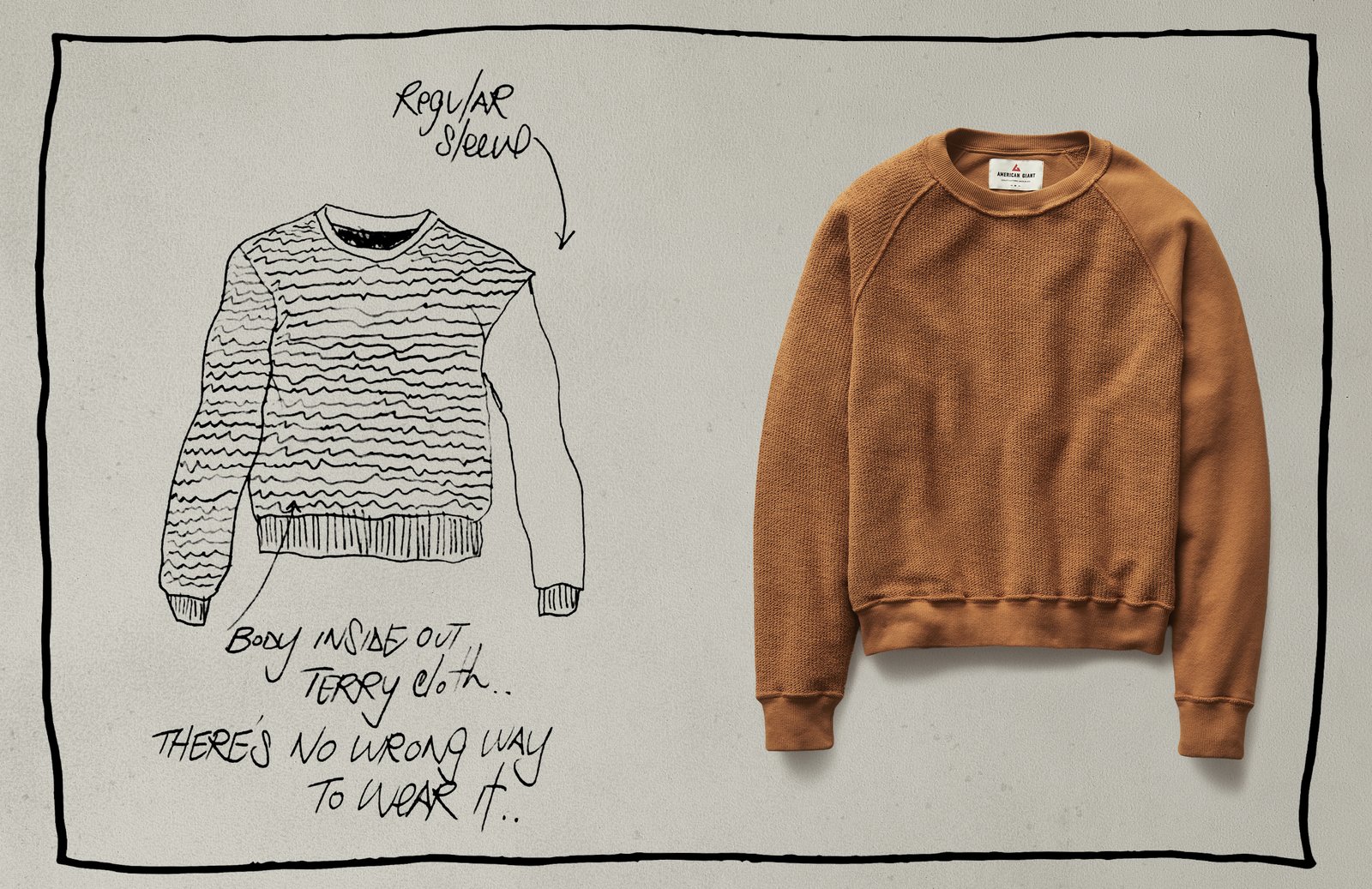 INSIDE OUT is a limited edition reversible collection created by Dave Ortiz. It suggests the pursuit of authenticity, self-knowledge and vulnerability—literally bringing the inside out. There's no wrong way to wear it.
Reverse the status quo. Think outside the expected. Be your true self. It's all good.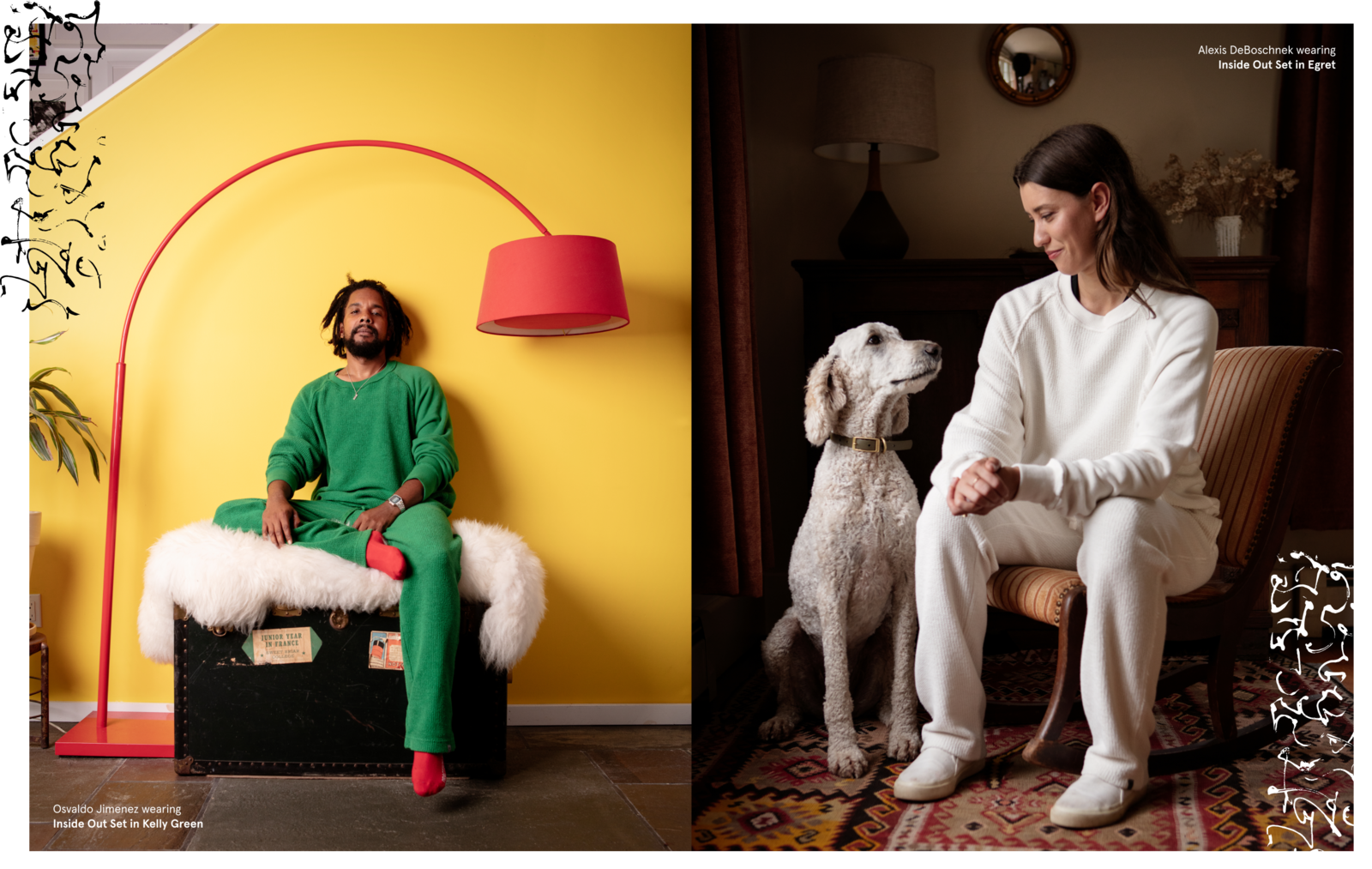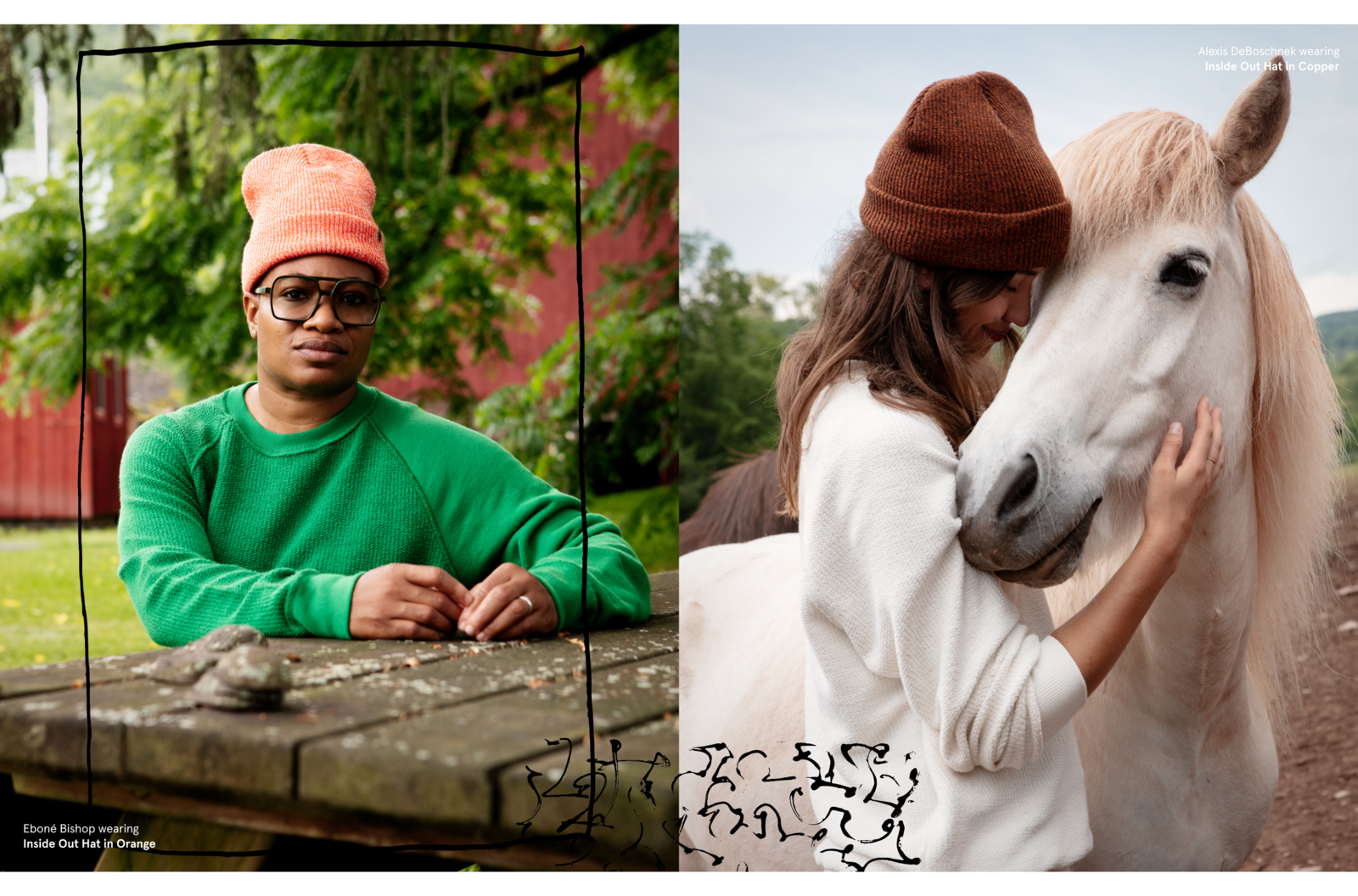 Dave Ortiz is a Nuyorican designer and artist. He is behind some of the most iconic NYC street style pieces, like the Bacon Air Max 90 sneaker for his then concept store Dave's Quality Meat.
Growing up in East New York in the 70s and 80s Ortiz was swept up in the early graffiti and street art zeitgeist, alongside being an intricate part of the developing skate and BMX scenes on the East coast.
Alongside his skate and streetwear projects, Dave has always been painting and making art. His work has been exhibited in solo and group shows in NYC and internationally. His last exhibition "The Alphabet of a Colored Man" was exhibited in May and June of 2023 at Birdsong Estate Gallery. Today, Dave lives and works in Delhi, NY.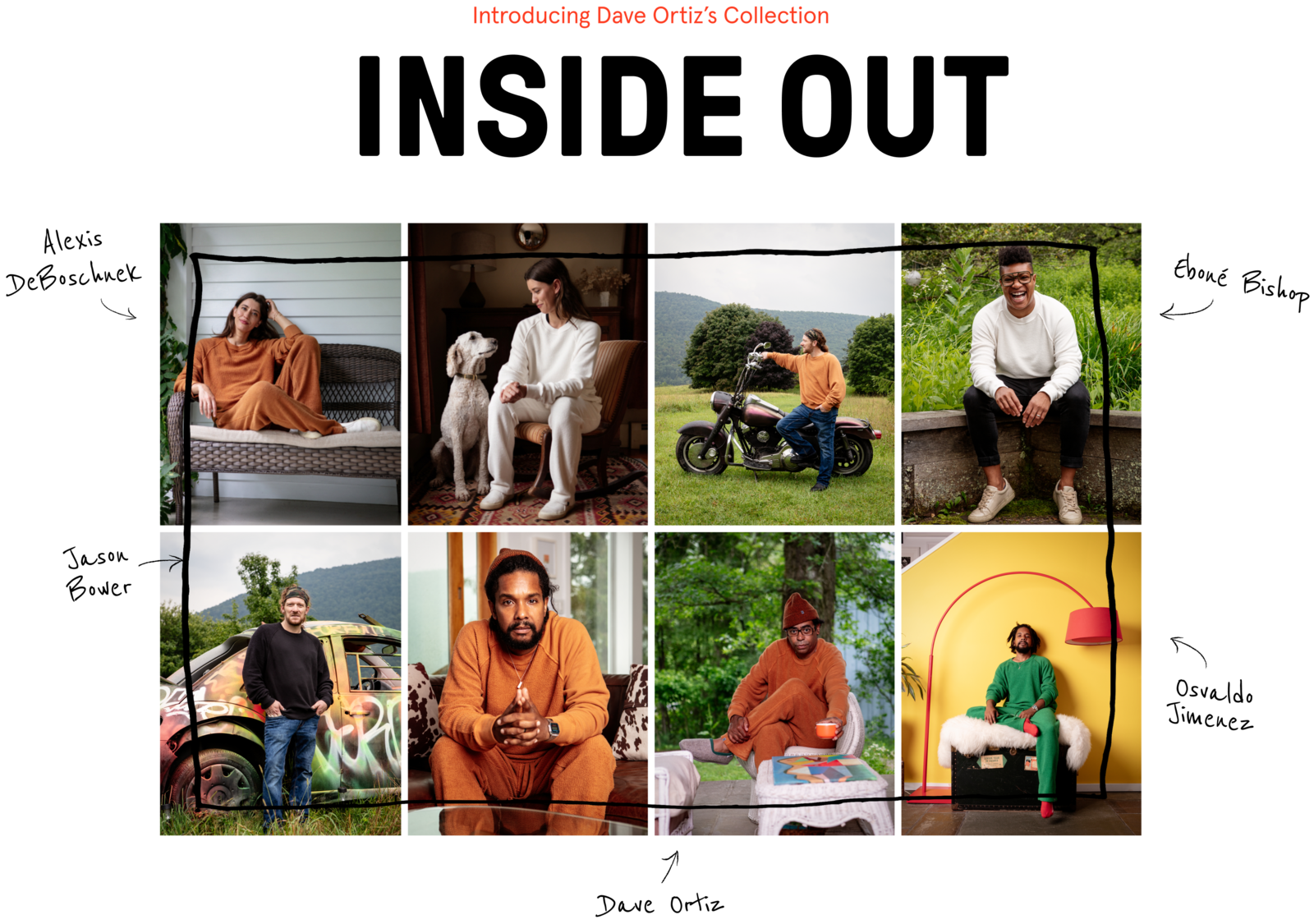 Photo: Torkil Stavdal —— Video: Ryan Nethery