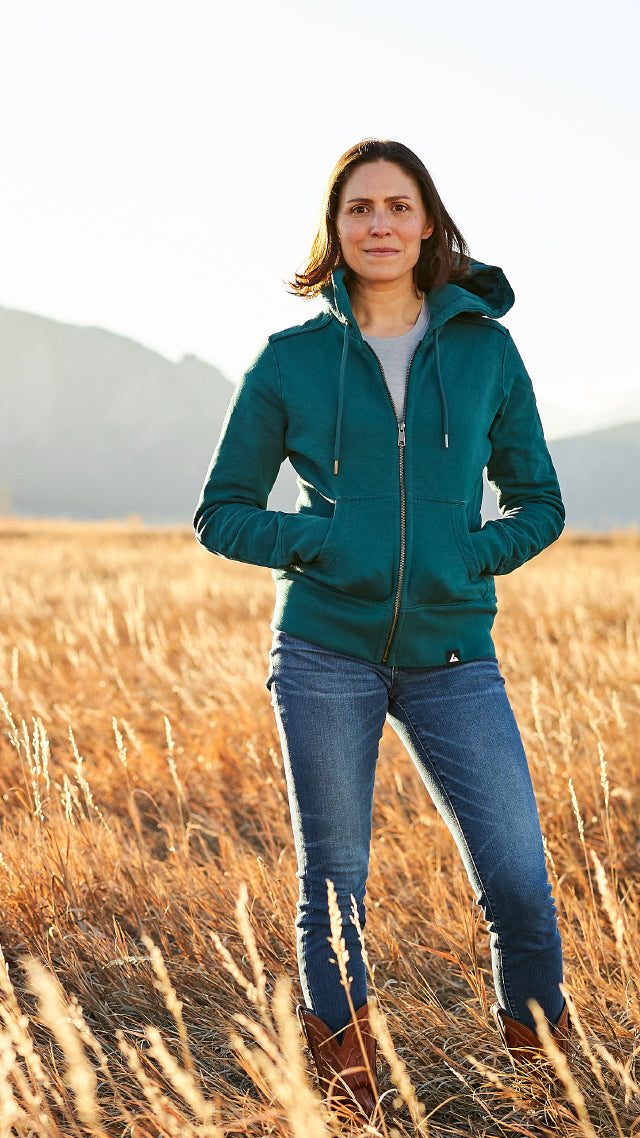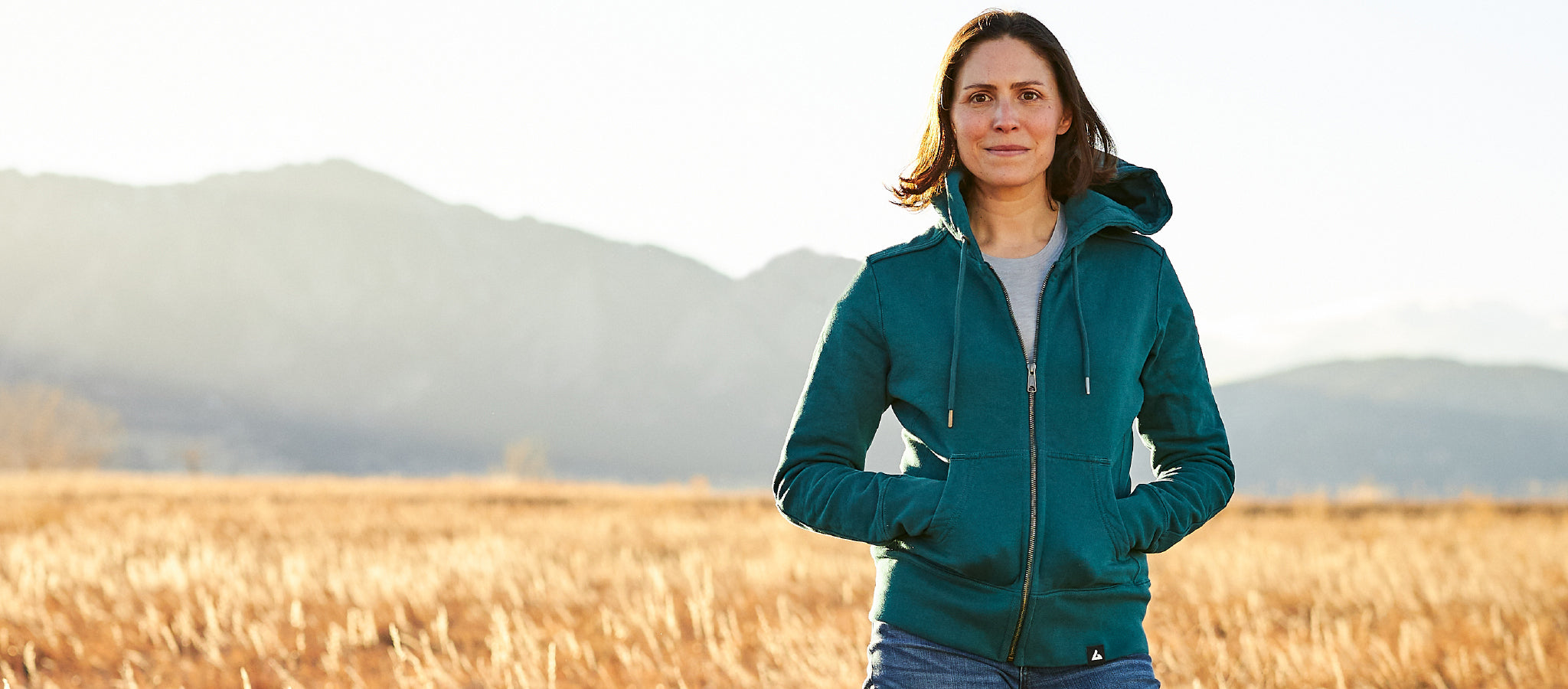 Quinn Snacks
DO BETTER BY BEING BETTER
Kristy Lewis grew up in Connecticut and from an early age was interested in food. She remembers picking raspberries growing in a bramble that lined her backyard as a young girl and being amazed by the fact that this remarkable burst of sweetness emerged from the dirt behind her home.

She cooked as a young girl, making her parents suffer through concoctions that were barely edible, and that intimate, frustrating relationship with food morphed into a deepening interest in America's food supply chain and the increasing industrialization of how we feed ourselves.

By her 20s she was in college, attending The New School in New York by night and working in an organic restaurant by day. In the little spare time she had, she immersed herself in the Union Square farmers market, stunned by the bounty that was overflowing from the stalls. She was struck by the contrast of these amazing fruits and vegetables that were grown a few miles outside the city and the towering skyscrapers surrounding her.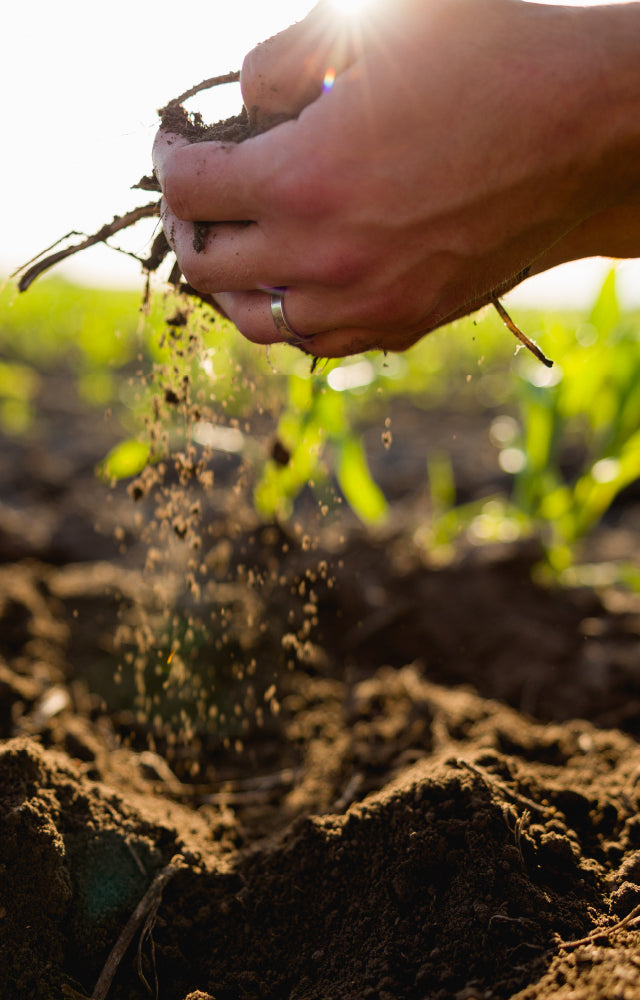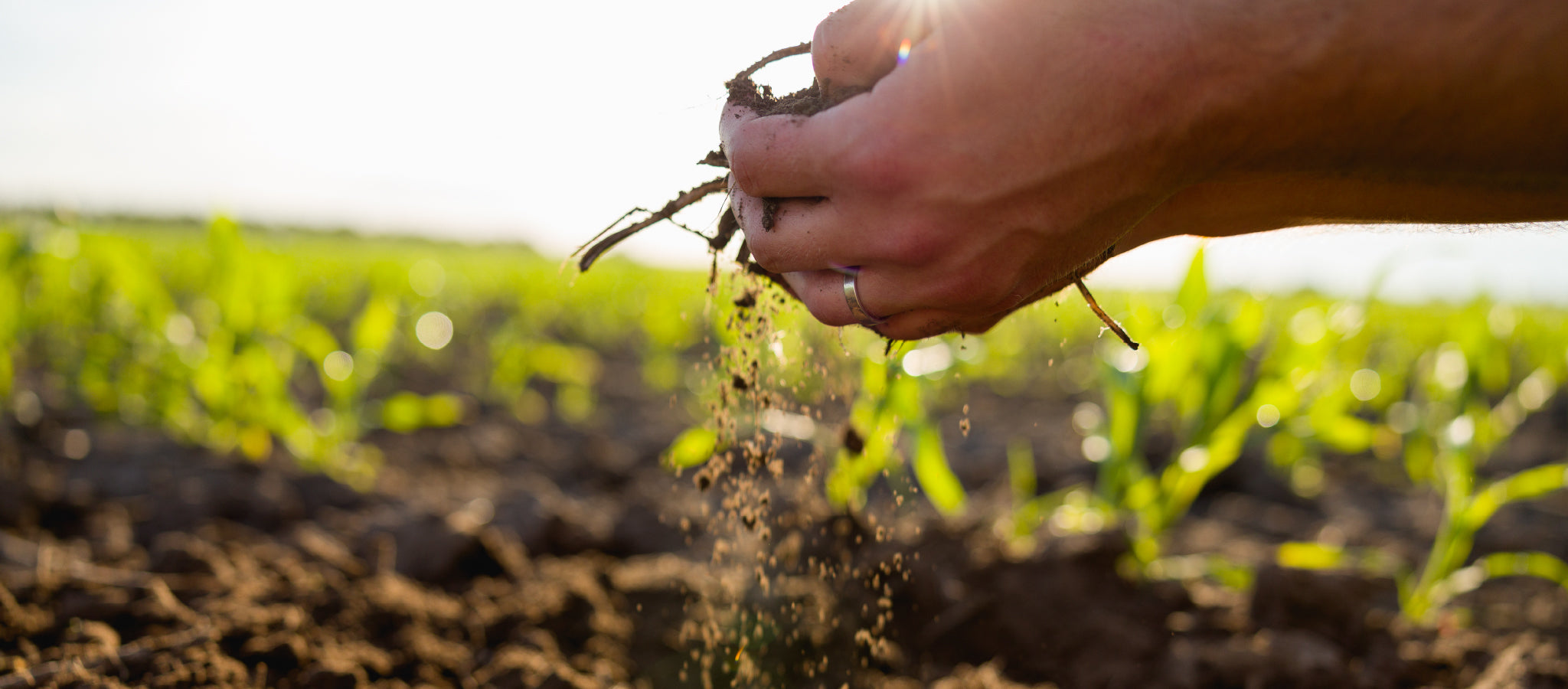 Work took her to Florida, where she found herself in a soulless job in a place she barely knew. Finding solace in making stove popped popcorn and recreating her childhood tradition with her boyfriend (and now husband) Coulter. Night after night, this comforting ritual continued and her obsession grew. Her disapproval of traditional microwave popcorn had started at an early age but now the questions began to crowd in. What was that butter flavoring made of? What was the bag lined with? Why is something that I love so much, so processed and filled with chemicals? Why this salty snack had not changed one bit since her childhood? The major brands, in an effort to increase yield, lower cost, and make the product shelf stable for years, had created something she barely recognized and worried was harmful.

She enlisted Coulter as product tester, advisor, and motivator. Their small kitchen became a food lab. She popped thousands of bags of popcorn in her microwave - just corn kernels alone and the results stunned her. She was producing clean, simple popcorn in paper bags that had no liner, with flavors from real ingredients and her growing circle of taste testers that couldn't get enough. The popcorn was delicious, it was easy, it was healthy and it tasted like home… and there was nothing on the shelves at the local supermarkets that looked anything like it.



There was no turning back for Kristy, she was on a mission. Not just to understand how to make better, healthier popcorn at home, but to understand how our food system had gotten so disconnected from the farmers markets she loved.

She was pregnant with her first child, on bed rest with a pregnancy complication but her mind was still going a thousand miles an hour. An idea was forming. A food company on a mission to "Do Better and Be Better." built on the back of a better microwaved popcorn. A few weeks later her son Quinn was born and 3 days after that, Quinn Snacks went from an idea into a business.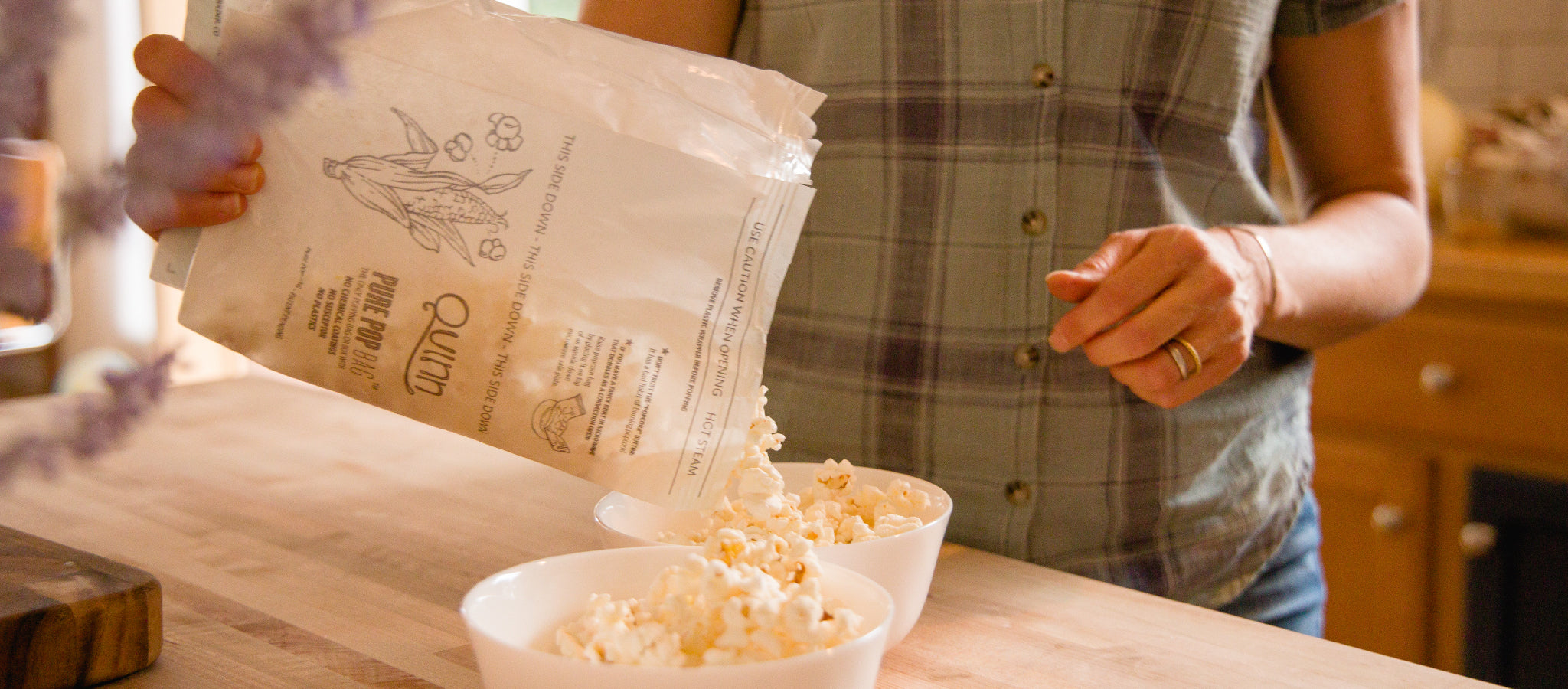 What followed, in some ways, is a traditional startup story. She gave samples to everyone who would try them, eventually finding her way to one of Whole Foods' foragers, Lee Kane, who, like so many testers before, fell in love with the popcorn and the mission.

Two weeks later, a purchase order came through. It was for $30,000 and Kristy and Coulter could hardly believe their eyes. They had nowhere near enough inventory to fill an order of that size, let alone the cash to buy it. They called Whole Foods back, told them they were honored and humbled but they couldn't fill the order and would have to turn it down.

Lee said hang on a minute. The phone went silent and a few minutes later he was back on the line. We'll lend you the money. Kristy couldn't believe her ears. In a moment, she was underway.


Five years later, they moved to Colorado, to be closer to their supply chain. Two more sons followed and her conviction deepened. She had opened up a window into a world of industrialized food and she didn't like what she saw. She wanted her sons to have healthy food, cooked without chemicals and she was committed to doing her part to change what she saw as a cynical industry.

More popcorn flavors followed, then came pretzels, and Quinn's popularity grew. Along the way, her relationship with her entire supply chain expanded. Behind all these products were farmers, and people, and towns and communities that cared as much as she did about the food they were growing, the impact on their land, and the customers that would ultimately eat what they had grown.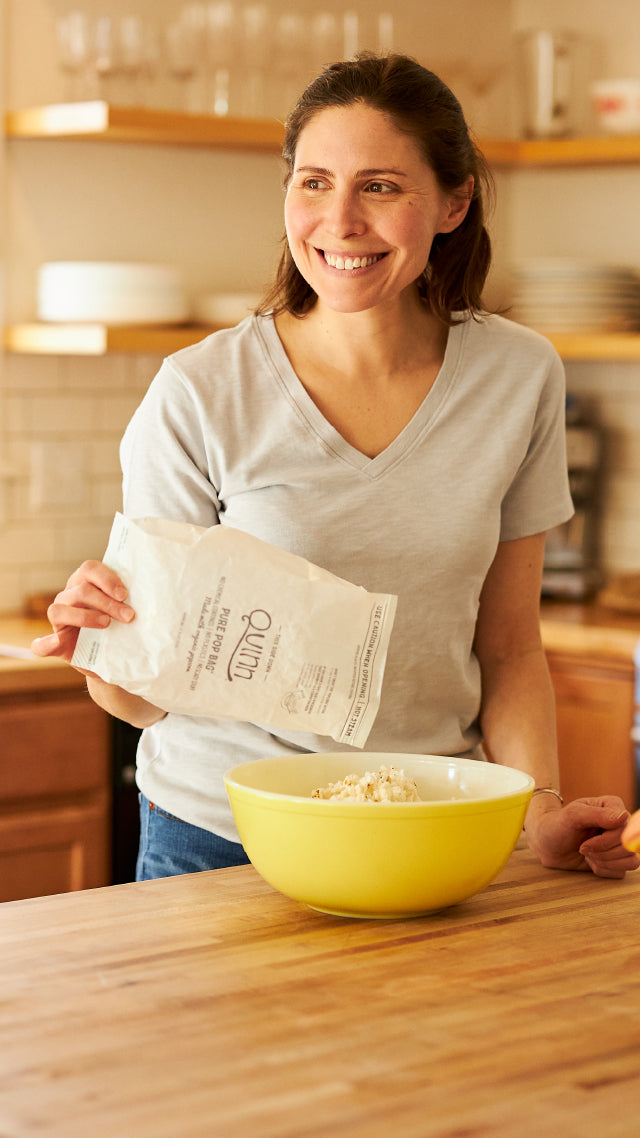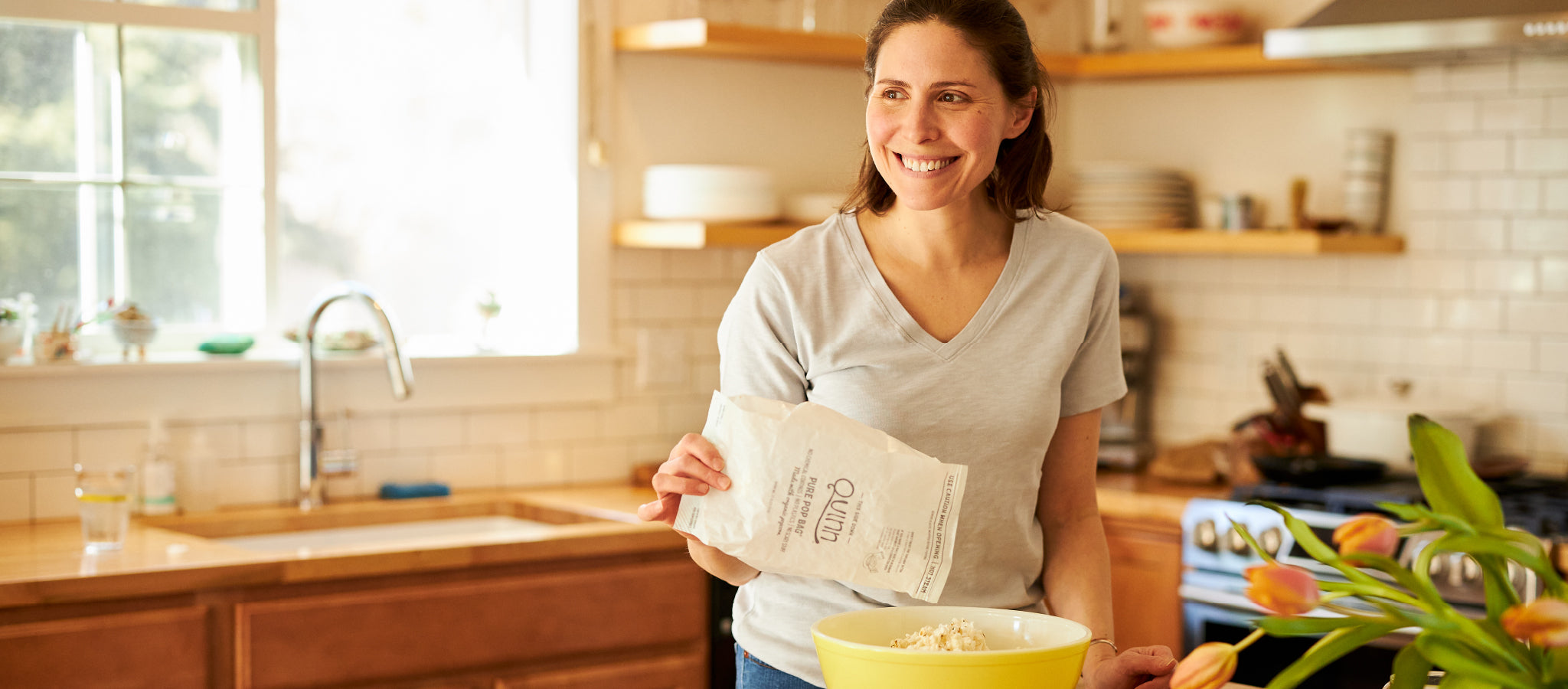 Partnerships began to form, oftentimes in the least likely of places. Suddenly a Connecticut girl with no background in agriculture was walking fields with farmers who had been waiting for just such an advocate and messenger.

Coulter is no longer Kristy's business partner, but he and their three boys remain product testers, critics, and willing guinea pigs. Quinn Snacks is a bigger operation today, selling their locally sourced, ethically made snacks from Whole Foods to WalMart, but at its core, their mission remains unchanged. The food industry, like so many others, needs to Do Better and Be Better, and Kristy Lewis is pointing the way

To learn more, visit quinnsnacks.com.