Men's Sizing
Measurements refer to body size, not garment dimensions.
Inseam
30"
32"
34"
Waist
30"
30Wx30L
30Wx32L
30Wx34L
32"
32Wx30L
32Wx32L
32Wx34L
34"
34Wx30L
34Wx32L
34Wx34L
36"
36Wx30L
36Wx32L
36Wx34L
38"
38Wx30L
38Wx32L
38Wx34L
How to measure yourself
Your measurements will be most accurate if someone else measures you. Make sure your feet are directly under your shoulders, and let your arms hang down by your sides (see photo for reference).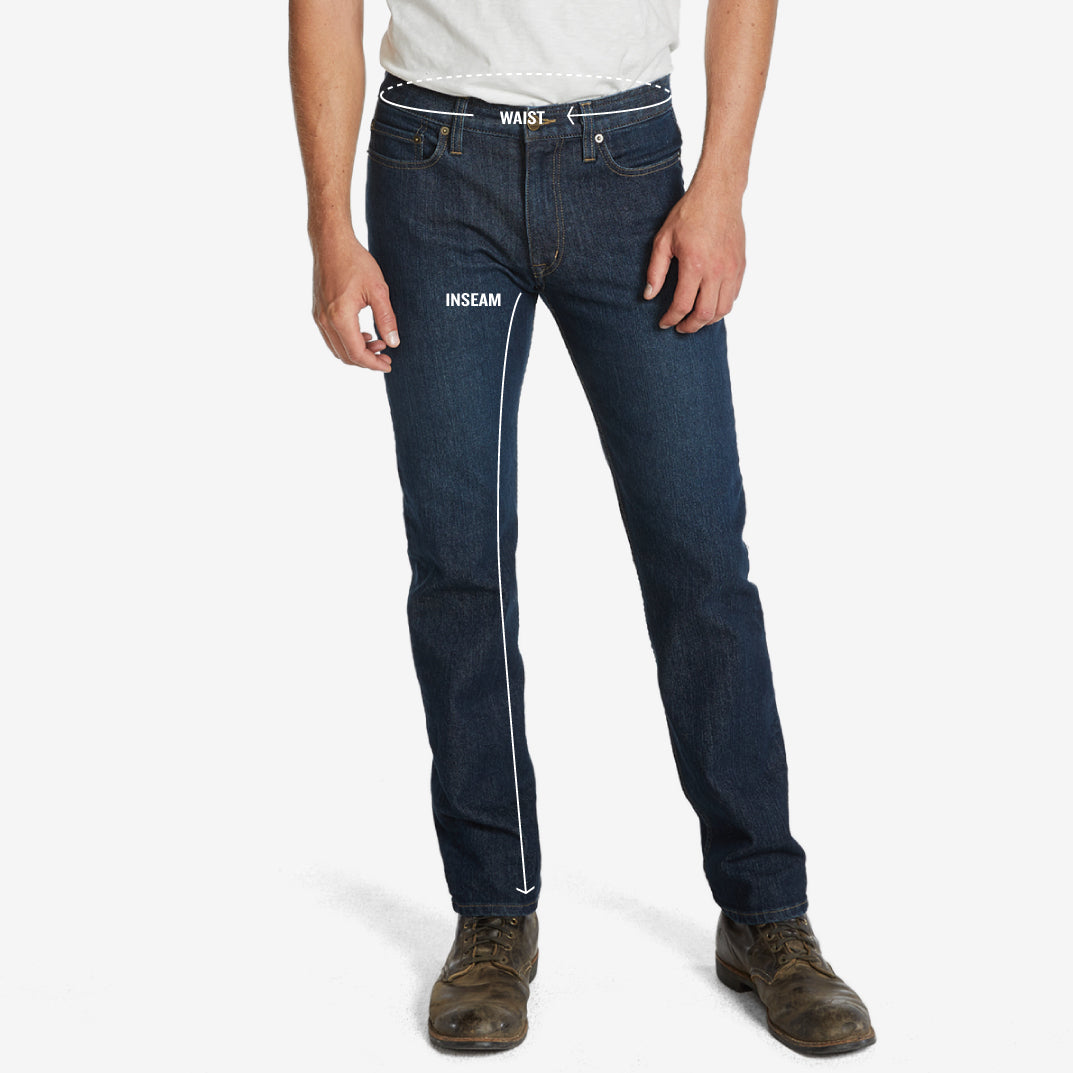 Chest
Measure the circumference at the fullest part of your chest and across your shoulder blades.
Waist
Measure the circumference of your waist at your natural waistline. If you bend to the side, the crease that forms is your natural waistline.
Hip
Measure the circumference of your hips over your hip bones and around the fullest part of your buttocks.
Inseam
While standing up straight, have a friend measure from the crotch seam to the bottom hem of your pants. If measuring by yourself, lay a pair of pants flat, and take the same measurement.
Contact Us

Free Returns
Still not sure what size to order? 
No problem. Returns are always 
hassle-free.